Rotary Club of Victoria Garden City held their first Club Assembly & Retreat
Posted By Public Image
---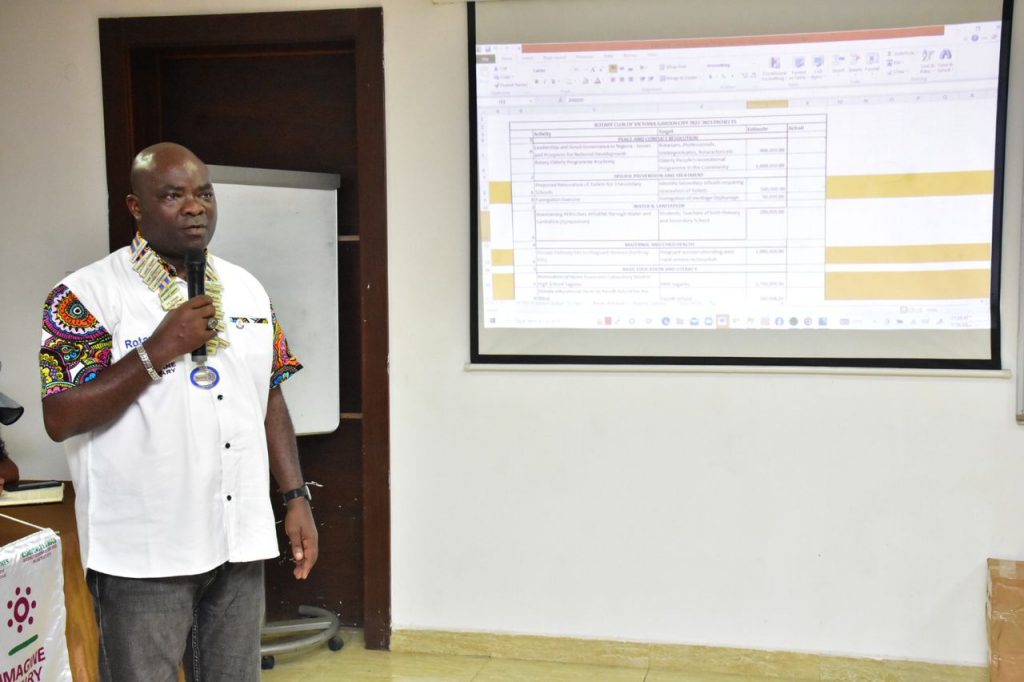 Rotary Club of Victoria Garden City led by the Imaginative President, Omotunde Olaleye who assumed position as the 26th president of the club on the 1st of July, 2022 has just held its first club assembly cum retreat for the Rotary year.
The event which took place at Landmark Towers on Saturday, July 16 witnessed a large number of participants consisting of members as well as intending members of the club.
The event kickstarted with the Imaginative president presenting his goals for the year at the club assembly.
During the retreat, seasoned Rotarian guest speakers took turn to enlighten the participants leaving them with nuggets that has better equipped them for the Rotary year. The Rotarian guest speakers include Past District Governor Kamoru Omotosho who spoke on "Imagine Pathways To Inclusive Growth"; Past Assistant Governor Ayo Olumoko who spoke on "Winning Award", and of course Past Assistant Governor John Senaya also took the participants through "It All Starts In Your Mind".
PDG Omotosho, while delivering his presentation, congratulated the Imaginative president for being the first president to set up the Diversity, Equity, and Inclusion (DEI) committee, having constituted the committee prior to the start of the Rotary year.
Two members of the club, Rotarian Amaka Udeh and Rotarian Bunmi Opakunle who happened to be birthday celebrants, for the month of July (July 7th and July 20th respectively) were celebrated by the club, and presented birthday gifts by the president.
The height of the event was the general interactive session during which everyone was given the opportunity to express themselves; thereby demonstrating one of Rotary's values- inclusion.
---