Rotary VGC organized career talk session for student of Olomu High School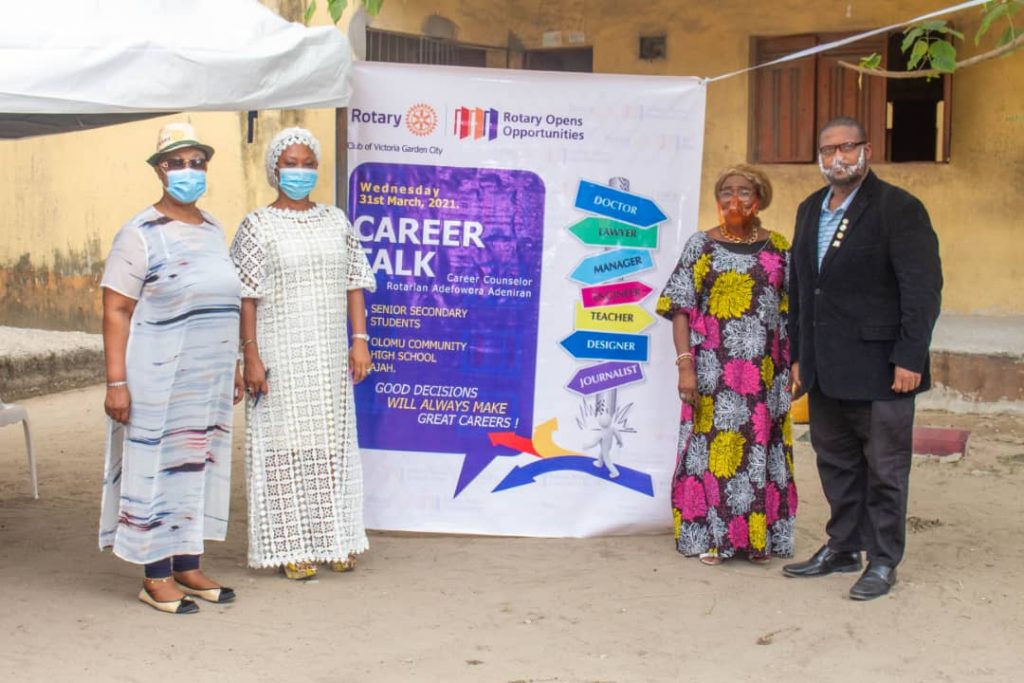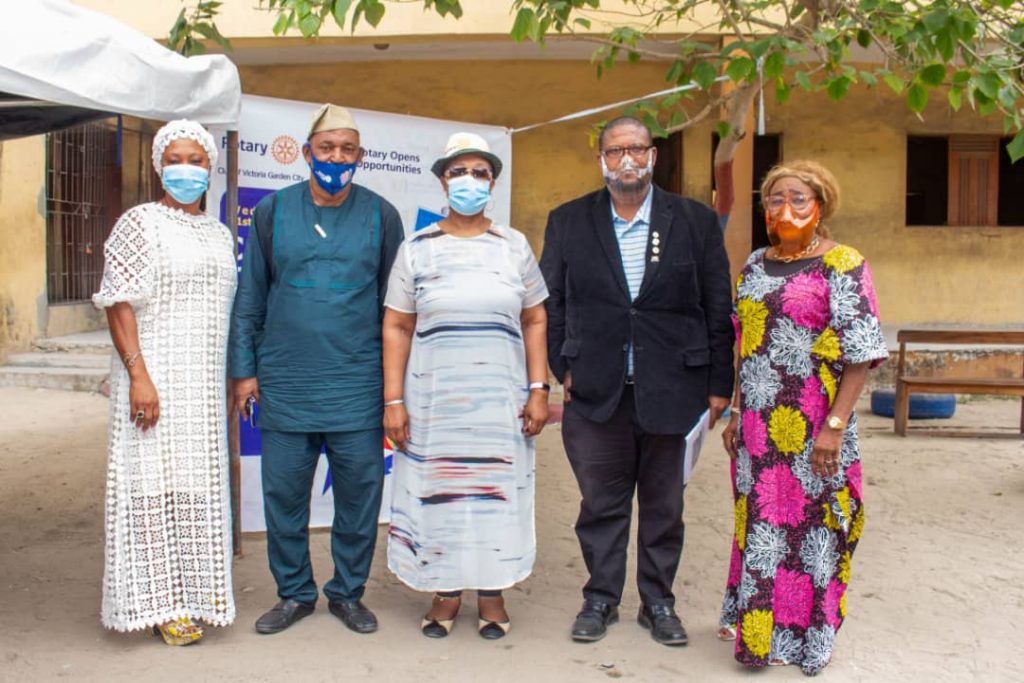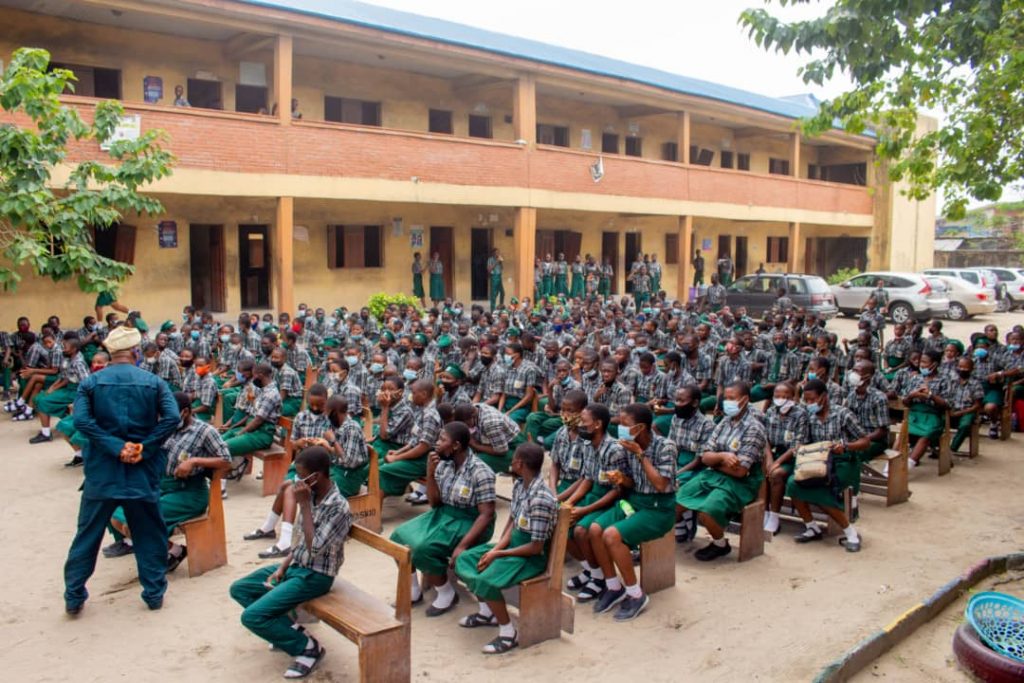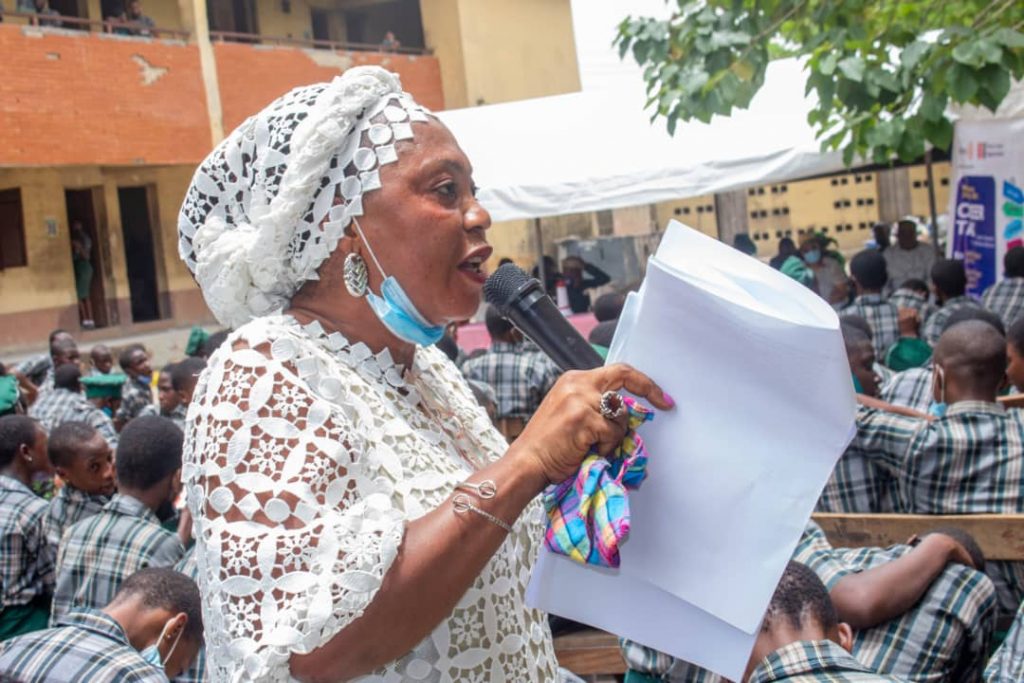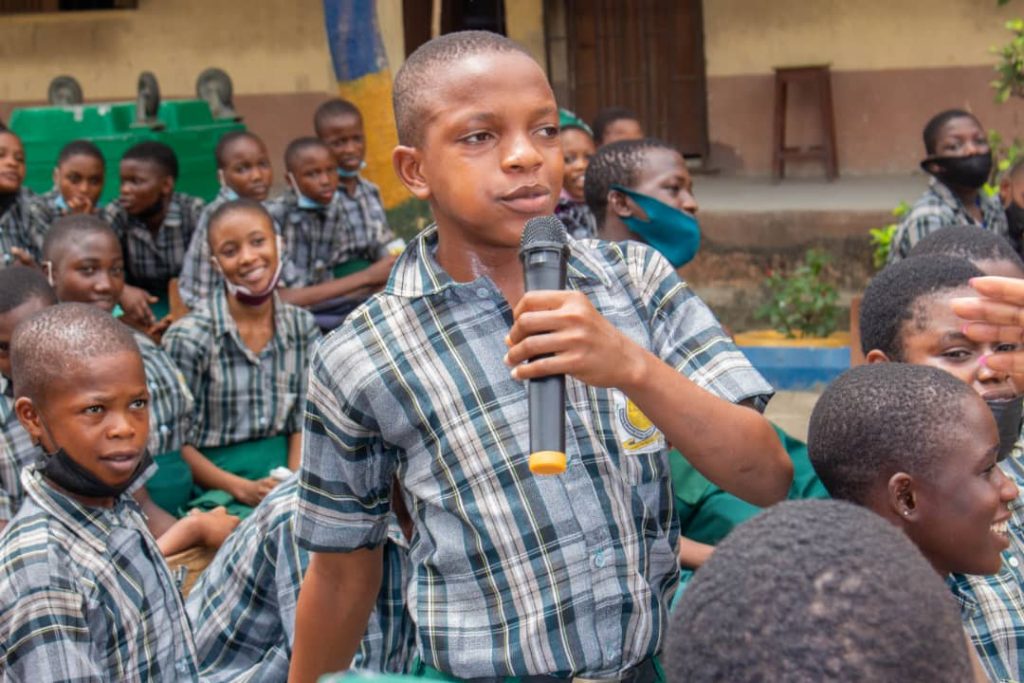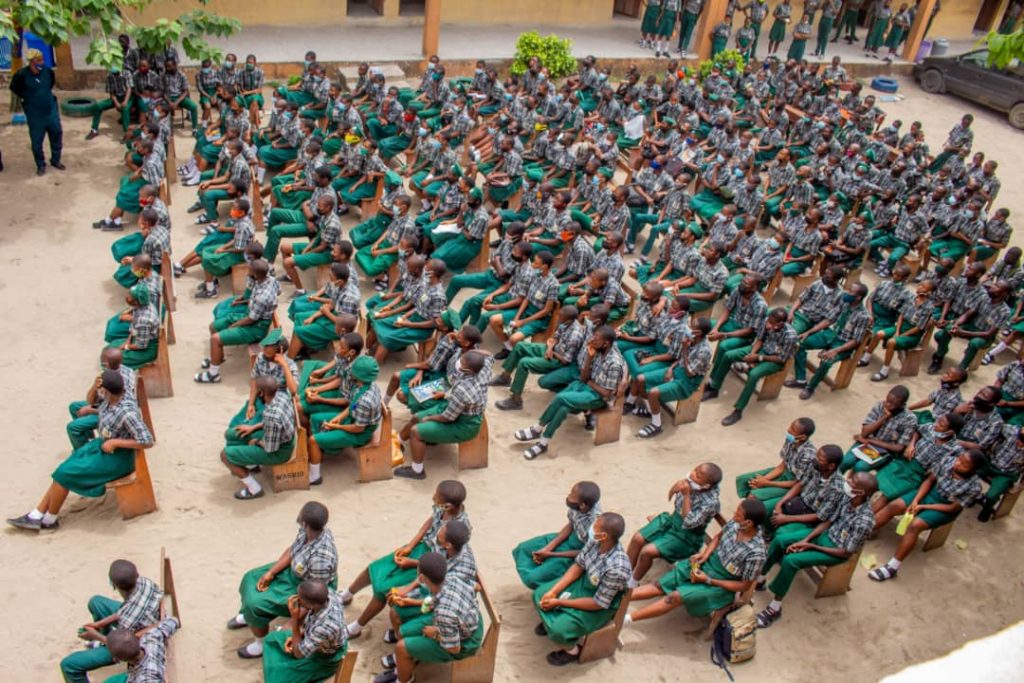 Rotary Club of VGC Dictionary Flagship Project 2019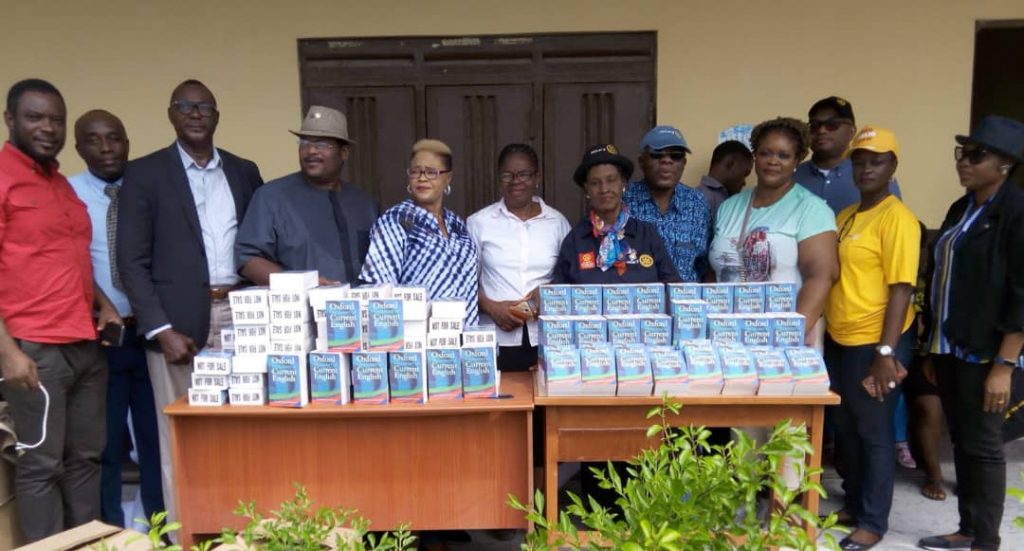 Rotary Club of VGC distributes our branded dictionaries to the students of Okun Ajah Community Secondary School Okun Ajah Lagos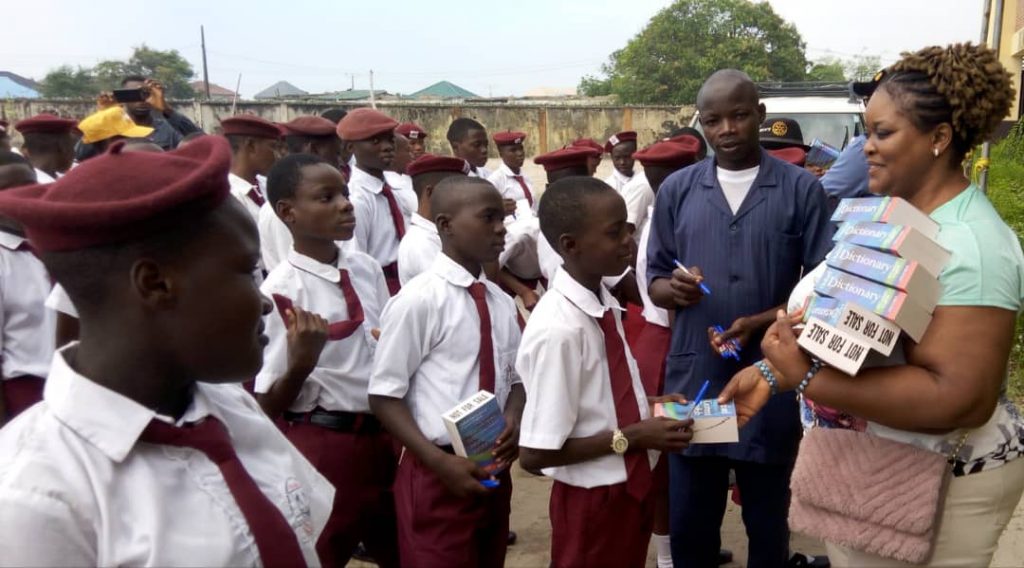 Dictionary distribution has been one of our yearly tradition at Rotary VGC, we distribute over a thousand dictionary to students yearly around our community.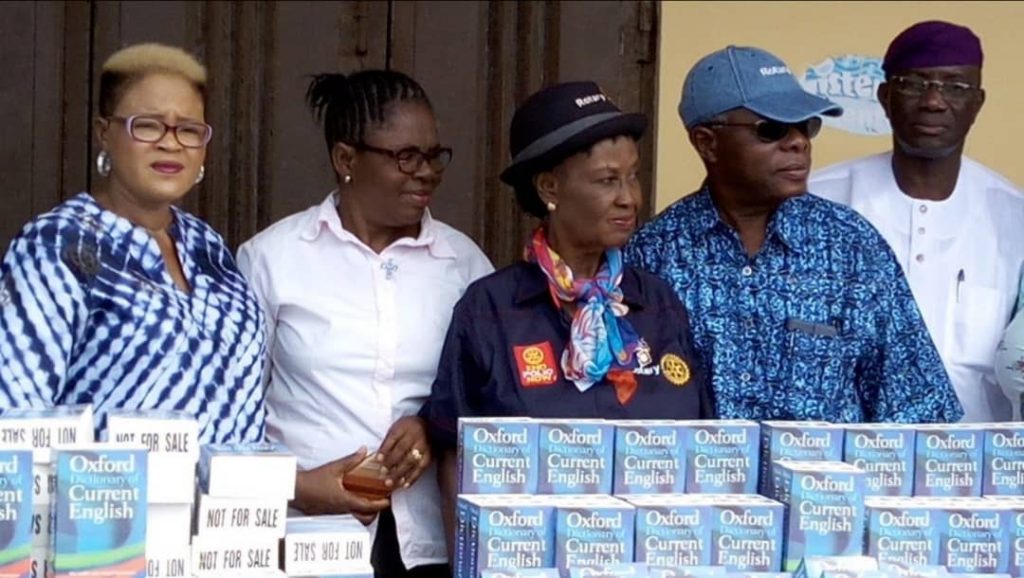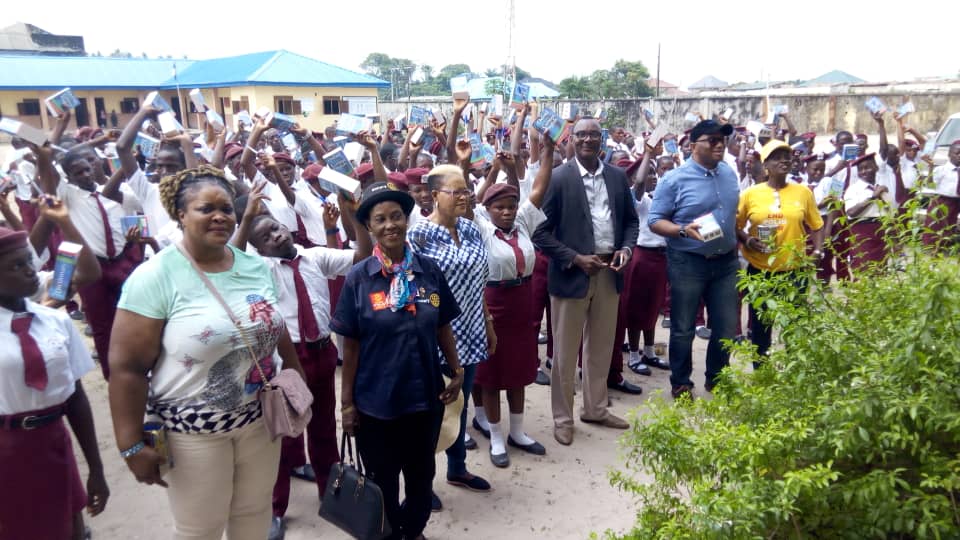 2019 Medical Outreach on Family Health & AIDS Prevention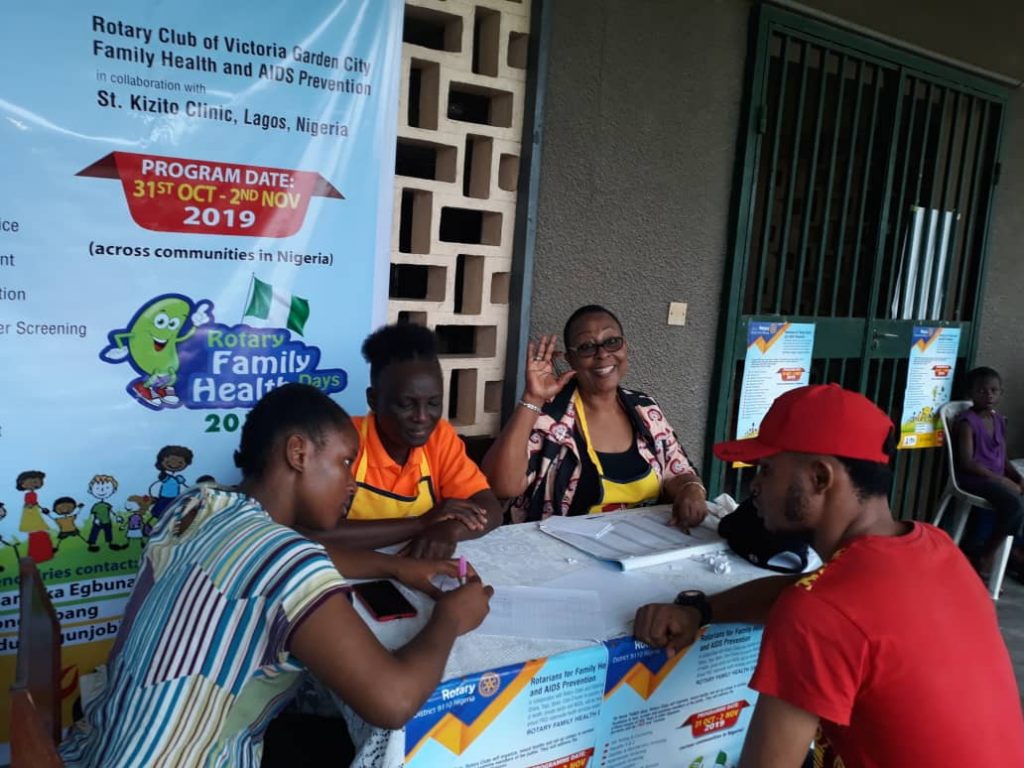 Rotary Club of VGC in collaboration with Saint Kizito Clinic focusing on Family Health Days 2019 performs free medical screening and treatment to communities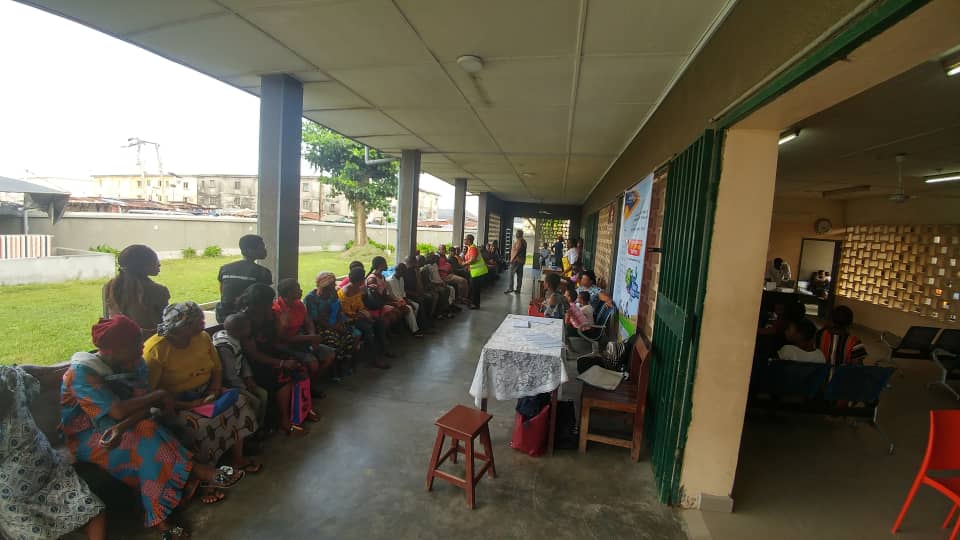 The entire community was grateful and it's the 7th consecutive year of annual health outreach.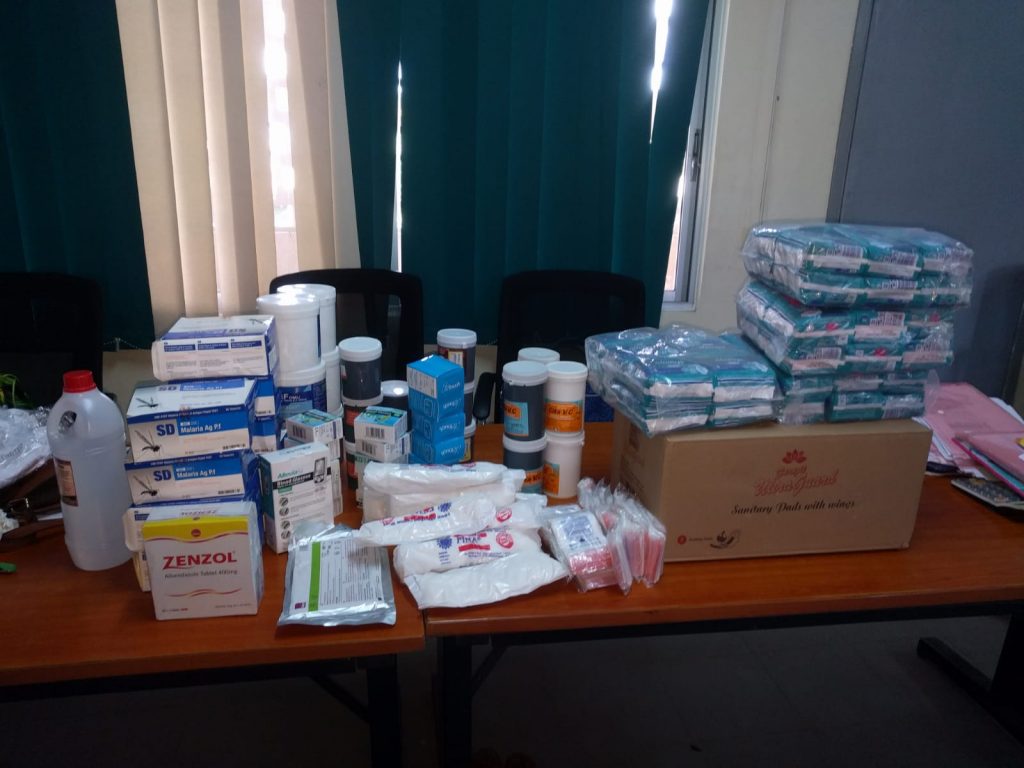 Rotary Club of Victoria Garden City Renovates Heritage Homes Orphanage, Ajah Water Facility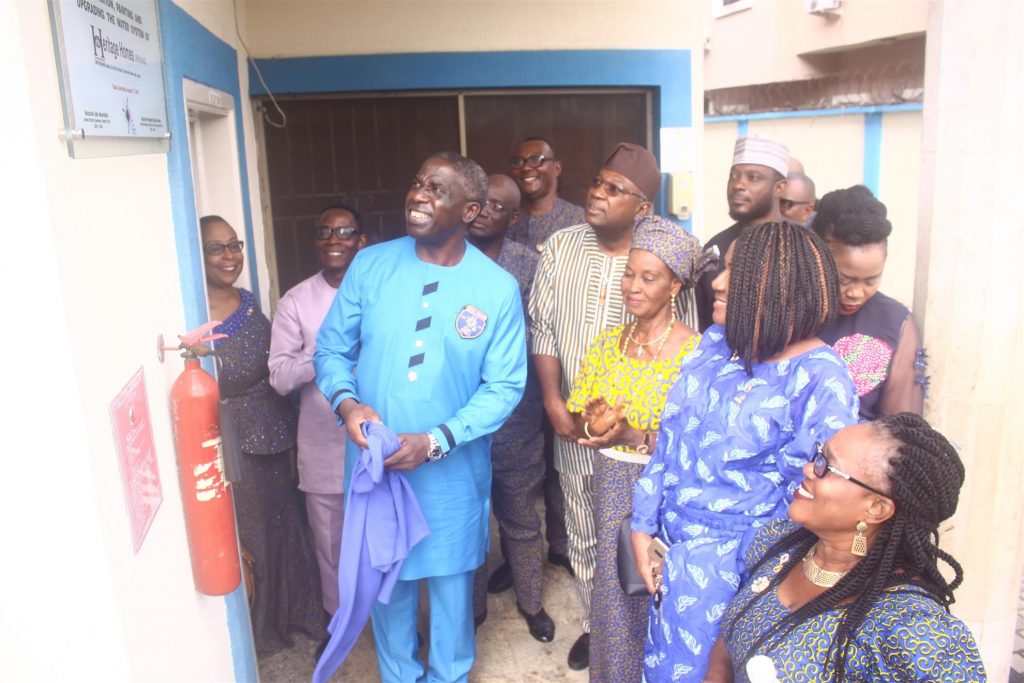 Heritage Homes Orphanage for Boys and Girls in Ikota Villa Estate in Ajah area of Lagos state has obtained favour from members of Rotary Club of Victoria Garden City, District 9110 led by the Club President, Magaret Olowu as the club intervened in renovating and upgrading the water facility in the home.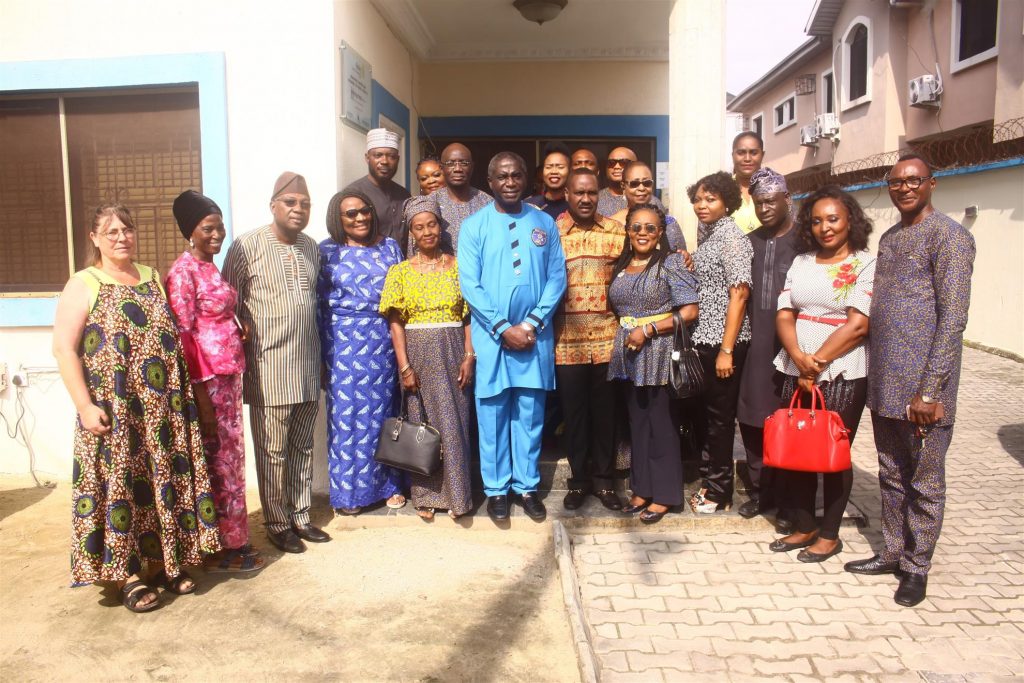 The District Governor, Dr. Jide Akeredolu who visited the club on Saturday, August 17, 2019 was led to the home by members of the club to observe the renovation project and also the home in general as the club intends to do more for the home, especially in the area of infrastructure. The club members also donated clothes to children in the home and additionally, some girls in the home are being sponsored for immunization against cervical cancer, by a member of the club, Moji Okuribido who donated the sum of N110, 000 for the cause. The cervical cancer immunization project is an initiative of the District Governor who is a Medical Doctor. Having witnessed a lot of women die of cervical cancer in the course of his practice over the years and knowing fully well that the cervical cancer disease can be prevented through vaccination, the DG dedicated this Rotary year majorly towards the fight against cervical cancer in Nigeria. The cervical cancer immunization project by the district is aimed at immunizing 10, 000 girls in Lagos and Ogun states (states under the umbrella of Rotary International, District 9110 Nigeria) against cervical cancer. The General Manager of the Home, Mr Reuben Amara thanked the club members immensely for their contribution towards the well-being of occupants of the home over the years as well as the ones to come. Also present in the home during the DG's visit was the Chairman of the Home, Pastor Itua Ighodalo.
Rotary Club of Victoria Garden City Sponsors RYLA for the year 2019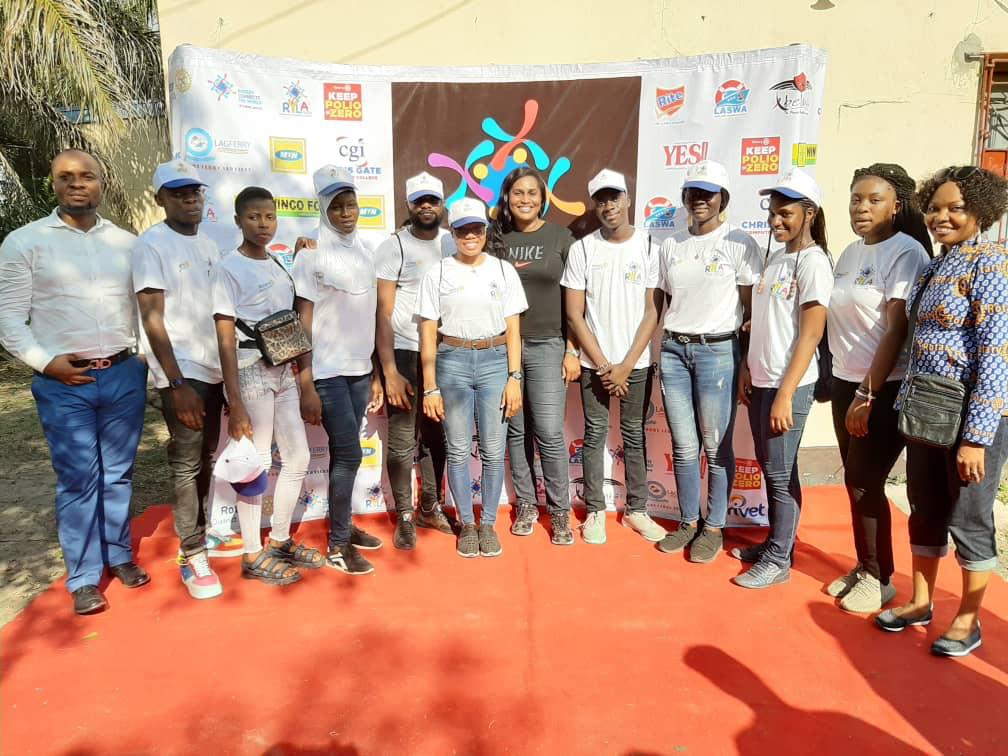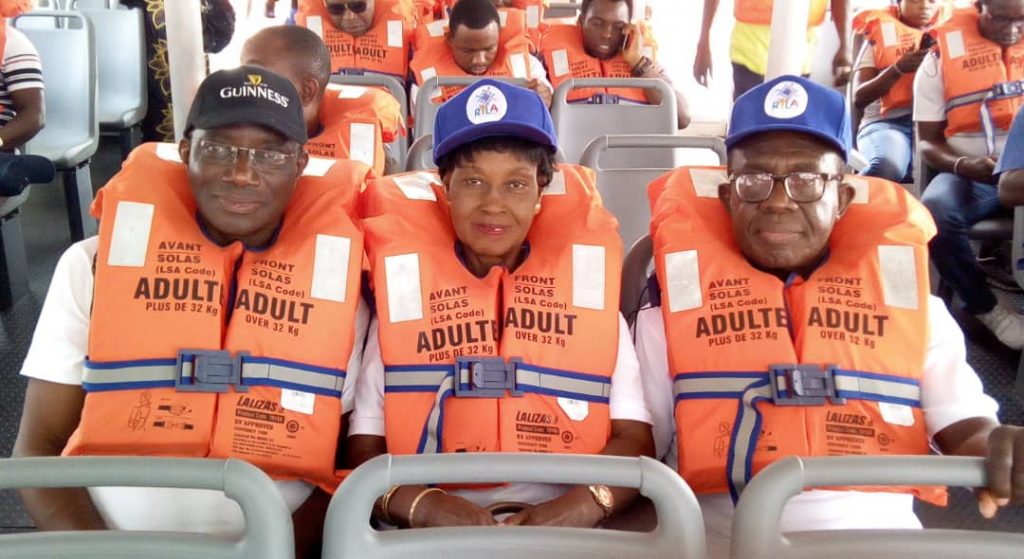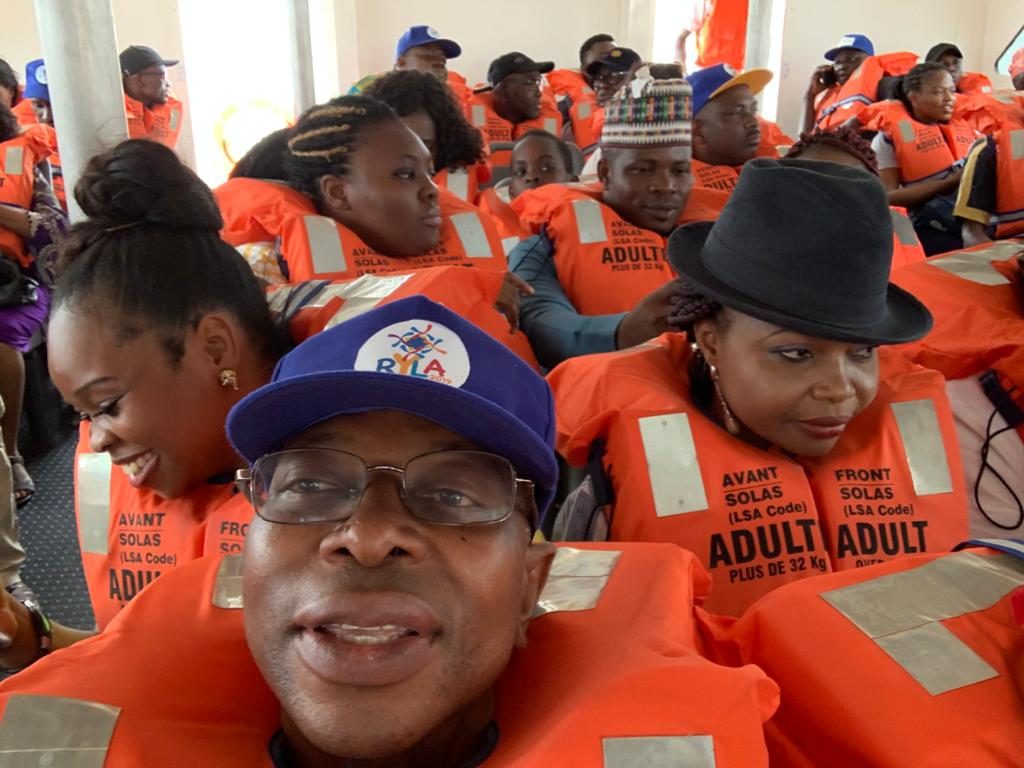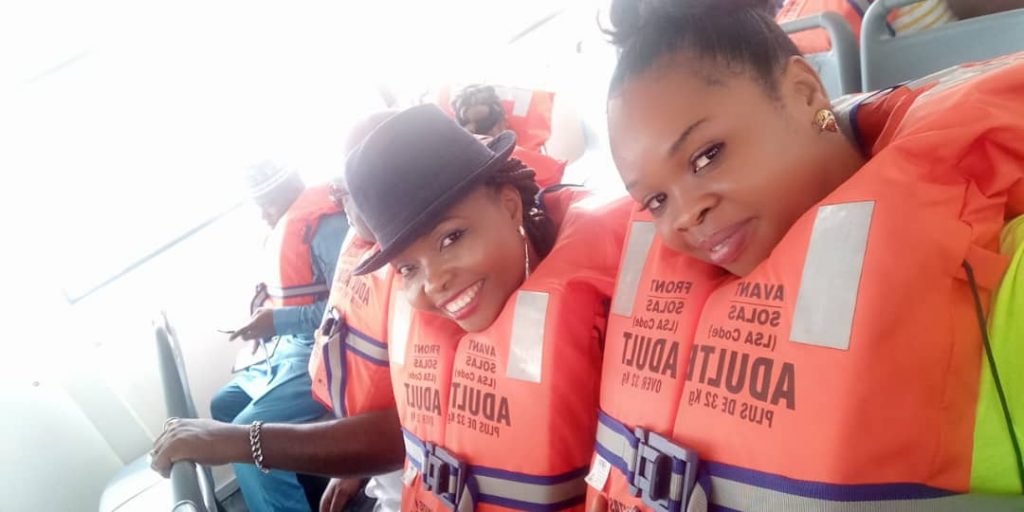 Donation of Bikes to Heritage Homes Orphanage.