3-Days Tree Planting Project to promote the Restoration of Eco-System
Posted By Public Image
---
The Rotary Club of Victoria Garden City, Lekki organized a three-day program to commemorate this year's Rotary International Environment week with tree planting exercises and a seminar on protecting the earth from the harmful effects of greenhouse emissions.
The program which started on Thursday 28, July, gave the club opportunity to plant different species of trees at Ado Health center, Badore Health Centre, Olomu Nursery Primary School, Olomu Junior Secondary School, and the Lekki Conservation Centre.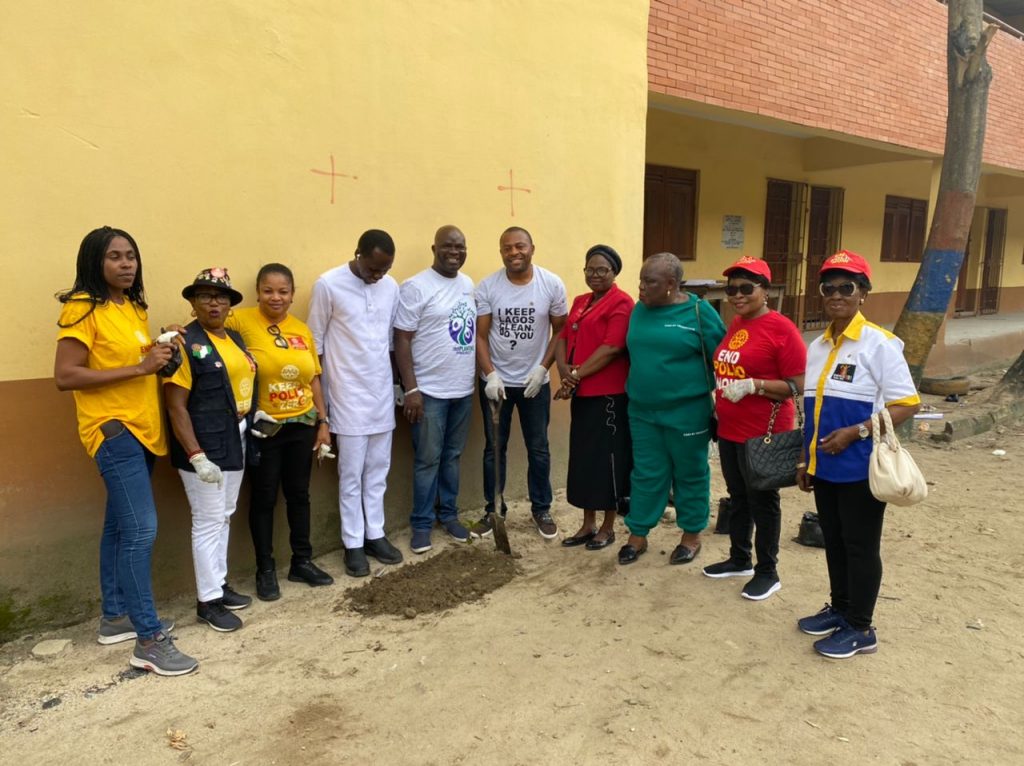 Speaking about the event, Rotarian Omotunde Olaleye, the Imaginative president of the Club, said, "While some clubs choose to hold a day's program to mark the environmental week, we decided to earmark three days due to our geographical spread in this area, giving our members opportunity to own, plant and nurture trees of their choices, and the planting of those trees was carried out on Thursday and Friday.
"The tree planting was done in fulfillment of the 7th area of focus of Rotary International which is Environment. We want to beautify the environment, plant trees for shelter, and prevent erosion." He added.
He urged people to be environment friendly and beautify it, emphasizing that developed countries look beautiful because the citizens made it so over time and effort.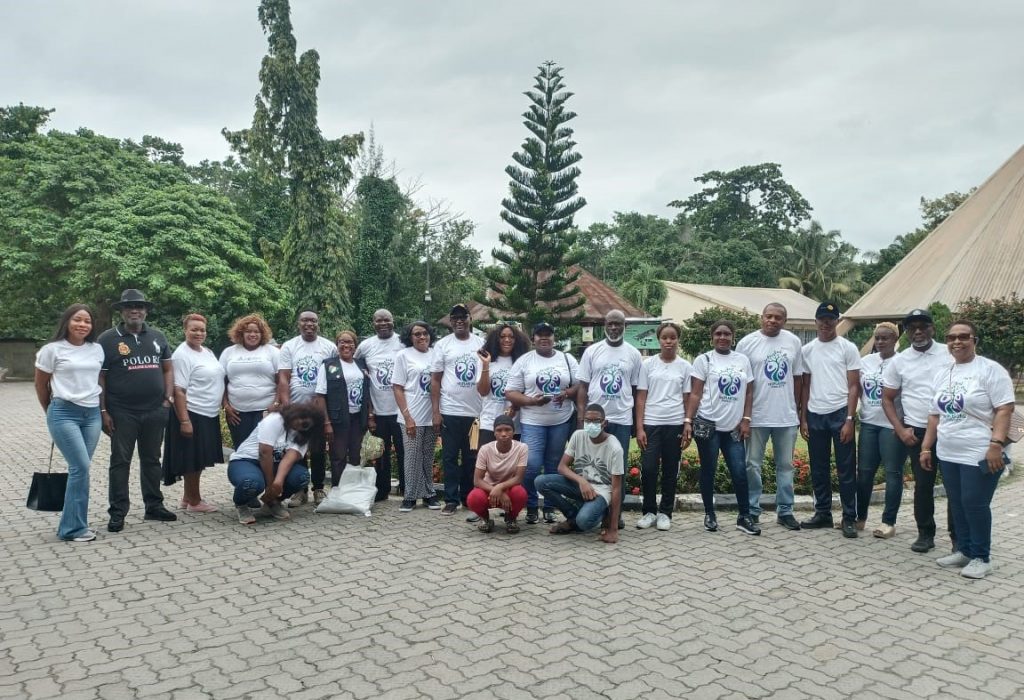 Rotarian Omotunde admonished that as Nigerians, we should join hands with the government to eradicate flooding caused by blocked drains, arising from the dropping of empty cans, plastics, and refuses into drainage channels.
At the seminar held on Saturday, Dr. Iniobong Abiola-Awe, Director, Department of Climate Change, Federal Ministry of Environment, who represented the Minister for Environment was the first of the two guest speakers, she started by informing attendees that climate change is real, caused either by the natural occurrence or human actions, leading to increase in temperature levels that are commonly referred to as global warming.
According to her, "Climate refers to the region, regional or even global average of temperature, humidity, rainfall patterns over years, seasons and as the case may be."
Iniobong described some human actions responsible for greenhouse emissions includes; the process of generating electricity, burning fossil fuels, burning gas, and increasing the levels of carbon dioxide and nitrous oxide in the atmosphere. "Especially those coming from manufacturing industries and manufacturing processes in the production of cement iron, steel, electronics, plastics, buildings, emissions from cars, ships, planes have contributed in no small measure to greenhouse gas emissions." She emphasized.
Key indicators of climate change according to her include; ocean temperature rises, rising sea levels, and severe and extreme weather changes experienced in recent times, like hurricanes, drought, floods, and poor vegetation, leading to negative socioeconomic and political impacts.
To reduce greenhouse emissions, Iniobong advocated positive changes in our lifestyle, clothing, and transport system and formed alliances that will encourage these positive lifestyles, revealing that our government is also in alliance with the rest of the world to reduce greenhouse emissions to pre-industrial levels.
In his presentation, Dr. Joseph Onoja, Director of Technical Programmes, Nigerian Conservation Foundation, who represented Dr. Aminu Kano, Executive Director, Nigerian Conservation Foundation, Lekki Ajah, spoke about 'Restoring the Ecosystem and the SDGs,'.
He said, "The UN has declared this decade from 2021 to 2030, as the decade of ecosystem restoration, and many times when people are talking about environmental conservation, they are not actually talking about environmental conservation, they are actually talking about human conservation.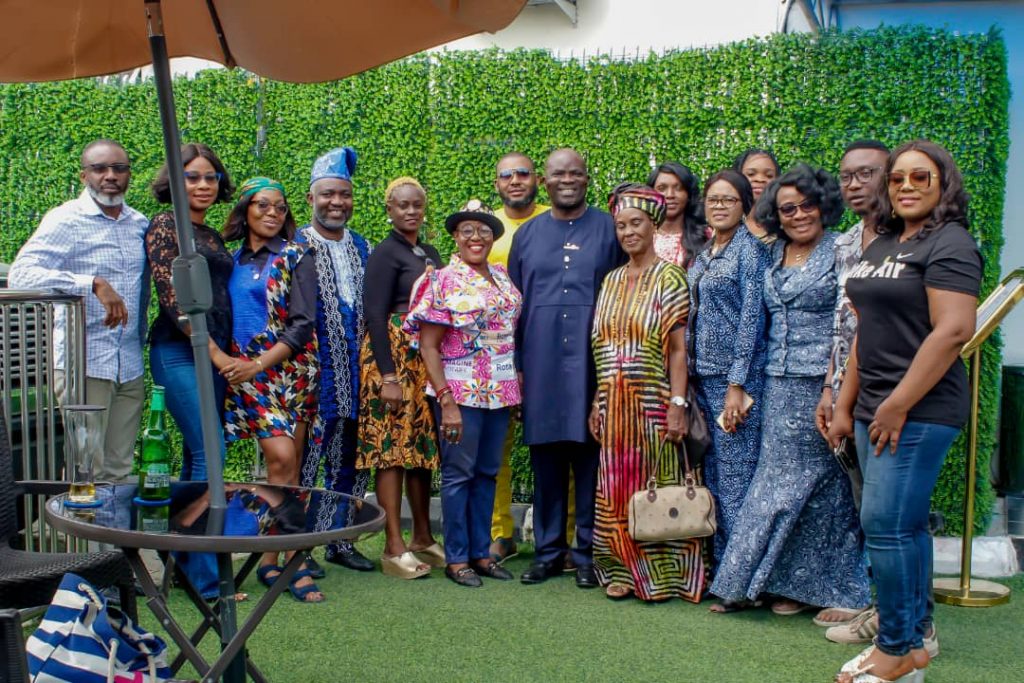 "There is an erroneous concept that development follows a pattern of prosperity, people, and planets. So people think that it is when you have prospered. Then you start thinking about people, then you start thinking about the planets. We've turned it upside down, rather an environment is the number one unit of production. So we must first of all put the planet then we put the people then we can prosper. That is the model that we should be using." He added.
Rotarian Victoria Kuteyi, Assistant Governor of District 9110, and Chairperson of Environment and Climate Change, 2022-2023, stressed the need to preserve the Earth in line with the presentation of speakers through planting trees, maintaining a clean environment, and imparting knowledge in the coming generation through their schools.
Rotarian Omotunde Olaleye
President Rotary Club of Victoria Garden City
---